Race Night February 4th 2017
This was a great success raising £600 for charity. The next race night  will be in 2018. Details to follow..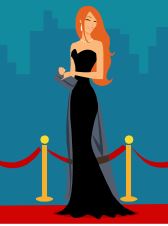 The 2018 event will be held at the Calderfields golf club Aldridge, with after dinner entertainment by: -
"The Bluebird Belles" 
Dubbed 'the best thing since The Andrews Sisters', The Bluebird Belles are a professional 1940s & Vintage vocal harmony trio from the West Midlands, England. Inspired by The Andrews Sisters and specialising in retro sounds from the 1920s right up to the present day
To see more on the Belles click on the below link.
Ladies Evening March 31st 2018
This is one of the most important events is the Lodge of Constructions social calendar.
Last years event (April 17) was a great success with over 100 people attending. We raised in excess of £700 for Acorns charity.